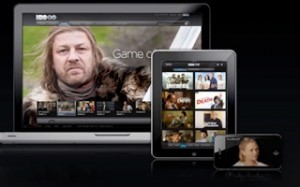 Klanten van Kabel Noord, Kabeltex, Plinq en Stichting Kabelnet Veendam (SKV) kunnen vanaf vrijdag 15 maart de premium kanalen van Home Box Office (HBO) ontvangen. Het abonnement bestaat uit drie 24-uurs-, volledig reclamevrije kanalen: HBO, HBO 2 en HBO 3.
Originele HBO-series, zoals Game of Thrones, Girls en Veep, zijn vaak binnen 24 uur na de Amerikaanse première in Nederland te zien. Andere originele HBO-producten waar abonnees van kunnen genieten zijn films als Phil Spector, spraakmakende documentaires zoals In Vogue: The Editor's Eye en miniseries waaronder Five Days.
Klanten hebben bovendien toegang tot een breed aanbod aan op tv eerstvertoonde, in het Nederlands ondertitelde, films met de grootste titels zoals Brave, What To Expect When You're Expecting, The Cabin in the Woods en Journey 2: The Mysterious Island.